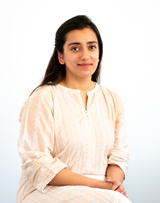 Zohra Nasir
- M.Ed., Learning and Instruction, Vanderbilt University, USA
- B.A. (Honors), Humanities, LUMS

Zohra has worked with The Citizens Foundation to develop a curriculum for Early Years Education that adapts global best practices into the Pakistani context. Her work aims to build 21st century skills in primary-school students through joyful, play-based learning experiences. As part of the design, she has created over 100 original Urdu storybooks that reflect local children's real experiences. Free play, hands-on thematic learning, and physical and emotional wellness activities have also been embedded into the school day. These changes re-visualize the conventional classroom, turning it from a teacher-led space focused on examination benchmarks to a student-led space focused on discovery, individuality, and well-being. She has also developed teacher and school leader training for effectively absorbing this mindset and implementing this content in under-resourced communities. The work is rooted in design thinking and created with the inclusive participation and understanding of stakeholders. It is being implemented in different ways throughout TCF'S network of 1500 schools in underserved communities across Pakistan.

Zohra teaches English and is also the Head of Department of the School Practicum at the College.
---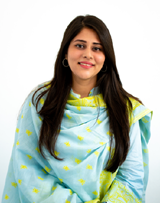 Sayyeda Numrah Bokhari
- M.Phil., Teacher Education, University of Karachi
- B.Ed Honors (Gold Medalist), Elementary Teacher Education, University of Karachi
- Malala Fund Education Champion

Numrah started teaching out of school children as a hobby after her preliminary studies. During her bachelors studies, she was selected in the Global UGRAD- Pakistan scholarship and studied a semester from University of Wisconsin-Stout, USA. Over there, Numrah represented Pakistan being the cultural ambassador and participated in many community service projects. Upon her return, she worked on STEM projects and mindfulness. After graduating, she started working in a reputed school and conducted STEM activities and experiments for students in the Science Club. Her aim is to empower diverse learners to critically think, communicate and collaborate by creating a rich learning environment.
Numrah teaches science courses at the College.
---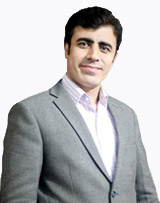 Mirbaz Ali Khan
- M.Ed., Teacher Education, Aga Khan University, Institute for Educational Development (AKU-IED)
- M. A. Urdu Literature, University of Karachi
- B.Ed. National University of Modern Languages (NUML), Karachi
- B.A Humanities, University of Karachi
- Certificate in English for Speakers of Other Languages (ESOL), Olympia College, Kuala Lumpur, Malaysia

Mirbaz Ali Khan has more than five years of experience in teaching English and Urdu courses. He has worked with Dr. Mirat al Fatima at AKU-IED as a teaching practicum mentor in one of her M.Ed. courses, "Learning Styles in English Language Teaching (LS in ELT)". He has also been working with Aga Khan University Examination Board during their exam sessions. In AKU-IED, He also successfully completed Assessment, Measurement, and Evaluation (AME) as a second specialization along with his M.Ed. course, where he studied Classroom Assessment, Test, Validity and Construction, and Program Evaluation in the Context.

After graduating from AKU-IED, His philosophy of teaching changed from Teacher-centered to Student-centered. He strongly believes in student-centered classroom where cooperative teaching and learning takes place and students can learn in a stress free and friendly environment.

He believes that learning starts from information then, it moves towards knowledge, finally it becomes wisdom. It is the teacher's duty to help learners to get there. He wants his students to be skill full, lifelong learners, critical thinkers, positive change agents and good citizens as well as, good human beings.
---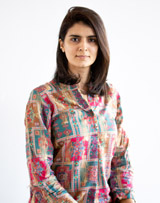 Salma A. Alam
- Postgraduate Diploma in Education (Primary Teaching), National Institute of Education, Singapore
- M.Ed., International Education Policy, Harvard Graduate School of Education, USA
- B.Sc. (High Honors), Engineering Physics, University of Illinois at Urbana - Champaign, USA.
Salma started her education career at the S.M.B. Fatima Jinnah government school in Karachi, where she volunteered with Zindagi Trust for 4 years. During this time, she supervised the primary mathematics program at the school and also led the writing, illustration and design of a Grade 1 Math textbook in collaboration with Oxford University Press and AKU-IED.
After graduating from Harvard University, Salma spent two years consulting with the World Bank where she developed and supervised a project for a Human Resource Management Information System for Sindh School Education Department employees and also provided technical advisory and operational support for the government's communication unit.
In 2017, after returning from Singapore with a primary teaching qualification, Salma was appointed as the CEO of Durbeen. She spent the next 3 years laying the groundwork for a public-private partnership in the Government Elementary College of Education, Hussainabad.
She currently retains this position and also teaches mathematics courses at the College.
---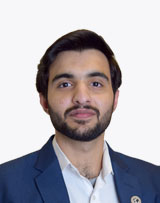 Muhammad Umair Khan
- Ed.M., International Education Policy, Harvard Graduate School of Education, USA
- B.S., Mechanical Engineering, National University of Sciences & Technology, Pakistan

Umair Khan graduated from NUST as a mechanical engineer in 2016, before turning to his real passion in life i.e., education. He started by founding a standardized test preparation firm at the end of the same year, through which he went on to help hundreds of prospective graduate students pursue their dreams of enrolling in top graduate programs worldwide. To further his study in the field of education, he went to the US as a Fulbright scholar in 2018 and graduated in May 2019 with a master's degree in International Education Policy. Ever since, he has engaged in a variety of educational initiatives, from conducting training programs for teachers in underserved schools and designing play-based learning workshops for school-going children to teaching GRE preparation classes to prospective graduate students and mentoring graduate applicants.

Umair teaches mathematics courses at the Government Elementary College of Education, Hussainabad.
---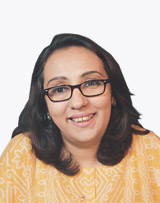 Saima Imran
- M.Ed., Dadabhoy Institute for Higher Education
- B.Ed. (Gold Medalist), Hamdard University
- CAIE Diploma in teaching with Information and Communication Technology
- CAIE certified trainer for Diploma in Teaching with Digital Technologies
- Certificate in Professional Education- CPED (UK affiliated)

Saima is concurrently the Director of training and curriculum at TEACH Learning Dimension, where she has designed curriculum for primary years, using Project-based learning, STEAM and Robotics. She brings 20 years of experience in training and teaching with technology at notable organizations such as the Beaconhouse School System, The City School and The Citizens Foundation. Being a passionate educator, she has also written books for OUP and has developed and conducted CPD programs for educators and school management teams. She is also a Youtuber, where she creates original content to develop the viewer's language proficiency.

Saima teaches educational technology courses at the College.
---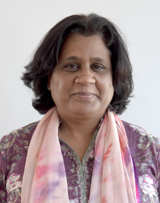 Diana Francis
- Ph.D. Education (ongoing), Institute of Business Management
- MPhil Education, Iqra University
- M. Ed. (Teacher Education-Teaching of Social Studies and English), Aga Khan University, Institute for Educational Development AKUIED

An impassioned educationist at heart, Diana has fulfilled a plethora of roles in the academic field: From last 34 years she has been engaged in the field of Education in various capacities ranging from primary teacher, senior instructor, researcher, academic coordinator, Manager of Training, Vice-Principal and a Professional Development Manager.

Holding a Masters degree in Philosophy from IORA University and a Master's degree in Education from the Aga Khan University Karachi, Diana Francis started her teaching career in 1985 and served at many renowned schools and organizations such as Francis Xavier's School, St. Lawrence Boys School, Education Trust Nasra School, the Aga Khan Education Services, Citizen's Foundations and Vali Mohammad Institute of Education.

As a teacher educator, she has trained teachers and heads all over Pakistan and created a culture of monitoring and evaluation- all leading to an improved body of staff at Schools. Furthermore, she comes with rich experience of teaching courses catering to learning about children and understanding them in order to become effective teachers to MA Early Childhood and Care Education teacher students. Currently, she is pursuing her Ph.D. degree from IoBM Karachi.

She is teaching Child Development and Educational Psychology at the Government Elementary College of Education.


---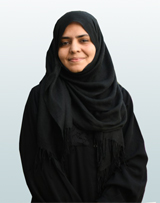 Mahwish Kanwal
- M.Ed., (Degree with Distinction) Aga Khan University, Institute for Educational Development
- M.Sc. (Majors in Analytical Chemistry), University of Karachi

Mahwish has been working in the field of education for over 15 years, in the capacity of lecturer, professional development facilitator, and teacher trainer. As an educator, she brings a diverse perspective which she gained during her teaching and learning opportunities in various contexts.

She was associated with Aga Khan Higher Secondary School for twelve years as a lecturer, subject lead teacher for the chemistry department, and academic coordinator. In her role as academic coordinator, she designed and conducted professional development sessions for the faculty focused on student-centered teaching, creative pedagogies, and technology-related pedagogical advancements. She has also designed and reviewed assessment resources and facilitated training for improving assessment practices. She has also conducted content enrichment workshops for faculty and presented at various research conferences. Mahwish was also associated with Aga Khan University Examination Board as a senior electronic marker and as a panelist of the syllabus review committee for Chemistry (Grade 9 till 12). As a volunteer, she has designed Biology and Chemistry teacher training manuals for one of the leading NGOs in Pakistan. Furthermore, she has been working as a visiting faculty at Notre Dame Institute of Education and also works as a lead facilitator for the training of academic leaders and teacher educators.

Mahwish teaches Classroom management course at the college.
---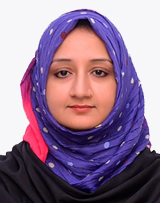 Syeda Ailya Zehra
- M. Phil. (in progress), Teacher Education, University of Karachi
- B.Ed Honors, Teacher Education, University of Karachi
- M.A. Economics, University of Karachi
- B. Com, University of Karachi

Syeda Ailya Zehra has been associated with the education field for more than twelve years. She has worked with well-reputed educational institutions of Karachi, such as St. Michael's Convent School, British International School, and the Department of Teacher Education, University of Karachi. During her career, she has served as an elementary teacher, academic coordinator, teacher educator, and practicum mentor.

She aims at providing adequate emotional support alongside instructional support and classroom autonomy to learners. Her teaching philosophy is to create a classroom environment that not only caters to individual learning needs but also helps them become intrinsically motivated, independent learners.

Ailya teaches English Communication at the College.
---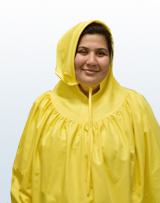 Zenab Moiz
-M.Ed., Australian Catholic University
-M.A., General History, Federal Urdu University
-B. Ed., University of Karachi

Zenab has more than ten years of experience, working as a school leader, professional development facilitator and students counselor. She brings with her vast experience of developing and implementing integrated curriculum. She has taken strong initiatives in introducing independent, research-based project learning in a number of organizations that she has worked with.

She has worked as a practicum mentor at Notre Dame Institute of Education and has been involved in training teachers to bring a change in their classrooms. She has conducted number of educational researches as well as professional training for teachers at multiple forums. Zenab is ambitious about training prospective Pakistani teachers and believes that training should aim to transform student-teachers beliefs, and enable them to use their resources effectively.

Zenab teaches Social Studies courses at the Government Elementary College of Education, Hussainabad.

---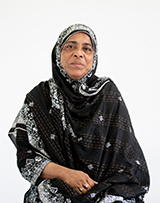 Shabana Hyder
- M.Phil., Applied Math, University of Karachi
- M.Ed., Administration, Sindh University
- M.A., Applied Math, University of Karachi
- B.Ed., University of Karachi
- B.A., Education, Government Degree College PECHS

Shabana has many years of teaching experience in Mathematics as Master Trainer / Resource Person of different In-service teacher training programs for professional development at primary / elementary level. She has also designs curriculum of Mathematics at elementary level.

She has completed Pakistan Teacher Education & Professional Development Program from George Mason University USA and a workshop for Educational Leadership and Management from Aga Khan University. She has attended two levels of Pre-Step Professional Development and three levels of Foundation Module Pre-Step.
---