Admission at Government Elementary College of Education, Hussainabad is offered on merit to all female students.
All applicants are required to successfully complete the stages of the admission process shown below to secure admission at the College.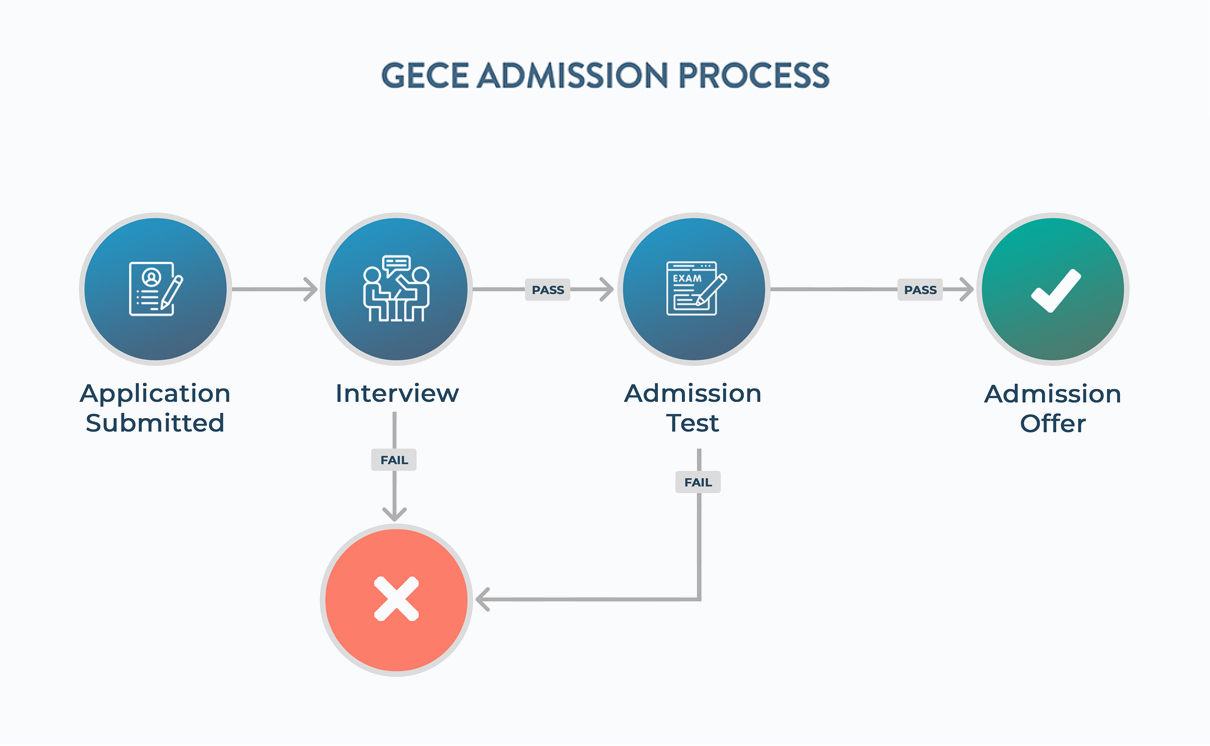 All admissions will remain provisional and subject to verification of relevant academic documents.
The College reserves the right to refuse applicants on the strength of information believed to be either fraudulent or plagiarised, and reserves the right to reject an application or cancel an offer made under these circumstances.